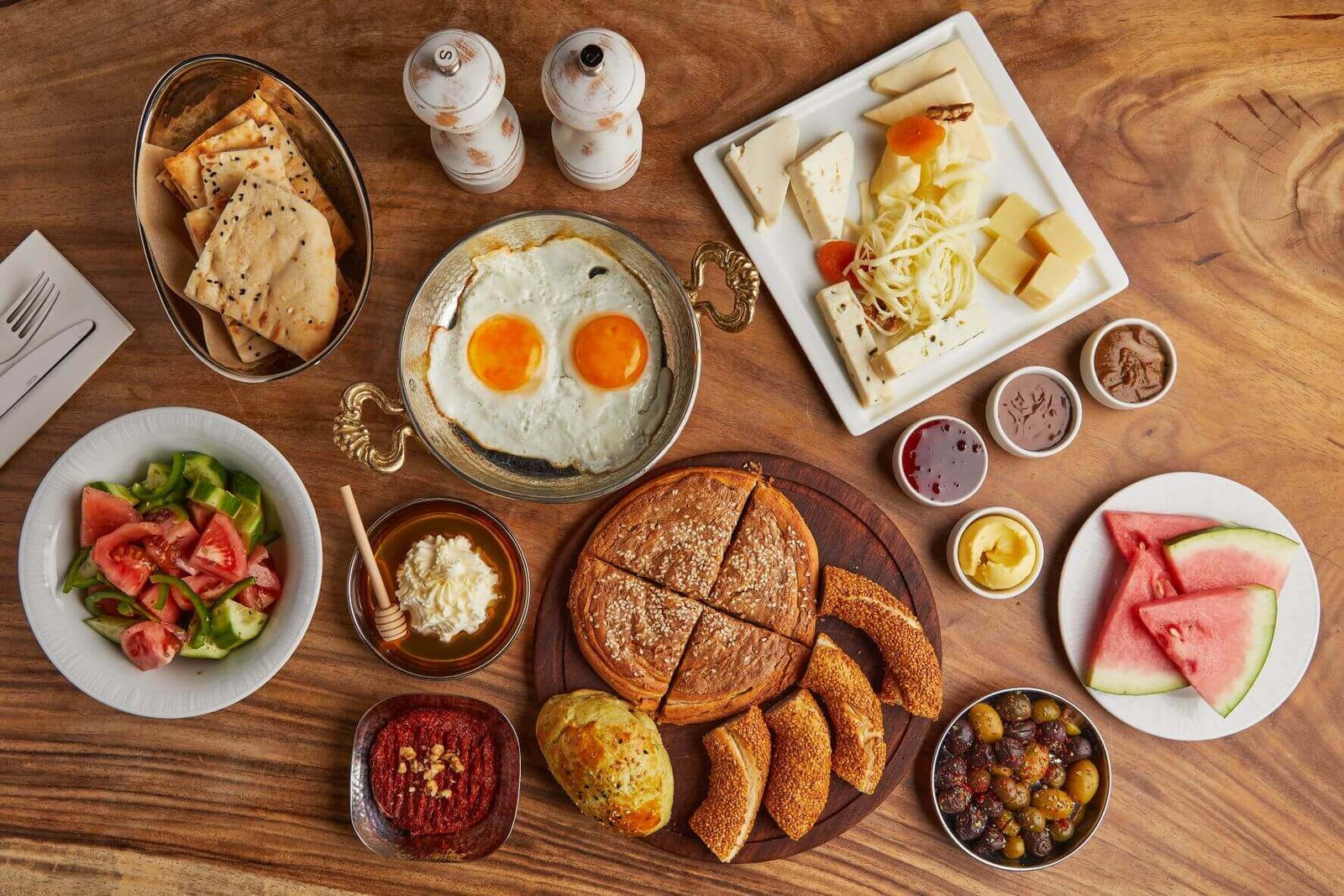 When searching for "business lunch near me," finding the right restaurant can make all the difference. You want a place that's convenient, comfortable, and of course, serves excellent food. If you're in Dubai and looking for a breakfast restaurant that fits the bill, look no further than Deniz. Located in the heart of Dubai's bustling business district, Deniz offers a unique take on Turkish breakfast with their signature dish, Menemen.
Menemen Turkish breakfast is famous in Dubai. It is made from scrambled eggs, tomatoes, onions, and peppers. Deniz's version takes things to the next level with the addition of feta cheese, parsley, and spices. The dish is served in a hot cast-iron skillet with warm, crusty bread. It's the perfect meal to fuel a busy day of meetings and appointments.
But Deniz isn't just about the food. The restaurant is sleek and modern, with plenty of natural light, making it a comfortable and inviting space for a business lunch. Plus, it's conveniently located near many of Dubai's major business centres, making it an excellent option for professionals on the go. Of course, Deniz offers plenty of other breakfast options if Menemen isn't your thing.
From traditional Turkish fare like borek (savoury pastries filled with cheese, meat, or vegetables) to American classics like pancakes and bacon, there's something for everyone on the menu. But it's the attention to detail that sets Deniz apart. The ingredients are always fresh and locally sourced whenever possible. They present the dishes beautifully.
The staff is friendly and attentive without overbearing, making for a relaxed and enjoyable dining experience. And while Deniz is primarily a breakfast and brunch spot, they also offer lunch options like sandwiches and salads, making it a versatile choice for any time of day.
But why should you choose Deniz for your next business lunch? For starters, the area can't be beaten. Whether you're in the Dubai International Financial Centre or the Dubai Design District, Deniz is just a short drive away. And with plenty of parking available, you won't have to waste time circling the block looking for a spot.
But more than that, Deniz offers a unique dining experience that will impress your colleagues and clients. Instead of the typical sandwich platter or buffet, why not treat your guests to a taste of Turkish cuisine?
It's a great way to show off your local knowledge and introduce visitors to something new and exciting. And in case you're wondering about the cost, worry no longer. While Deniz may be a bit pricier than your average breakfast restaurant, the quality of the food and service more than makeup for it.
Plus, with most dishes priced between AED 30 and AED 50, it's still an affordable option for a midday meal. So next time you're looking for a business lunch spot near you, consider Deniz. Its delicious food, inviting atmosphere, and convenient location make it the perfect choice for professionals on the go. And don't forget to try the Menemen Turkish breakfast – a must-try dish sure to become a new favourite.